A traveling magic troupe, the Wiztastics tribe is known for putting on the most spectacular shows in the land! MESMO certainly looks the part with those expressive wizard-hat eyelids, goatee beard and a magic tail that drops spells. The only problem is that this magician's assistant lacks showmanship. Help MESMO peacock those huge wings and steal the show!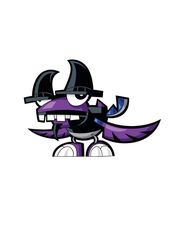 Ad blocker interference detected!
Wikia is a free-to-use site that makes money from advertising. We have a modified experience for viewers using ad blockers

Wikia is not accessible if you've made further modifications. Remove the custom ad blocker rule(s) and the page will load as expected.