Hamlogna sandwich? Oh, Zaptor!

This article is a stub. You can help the Mixels Shorts Wiki by expanding it.
Warning! This page is Glorp Corp territory.

MIX! The page you are about to view has something to do with the Mixel tribe of the Glorp Corp. The green, gooey Glorp Corp is a swamp-dwelling tribe of outrageous thrill-seekers.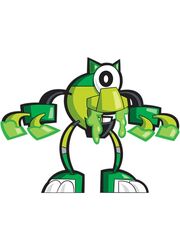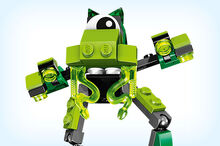 Glomp is the Glorp Corp leader.
GLOMP is the leader of a green, gooey tribe of thrill-seekers known as the Glorp Corp. The crazier the better for one-eyed GLOMP who is always hatching hair-brained schemes and playing goofy games. And don't get too close – the tallest of this swamp-dwelling tribe always has slimy hands and a runny nose!