Globert is a luminous talent! He may live in the darkest caverns of the Mixel Moon, but this showboater believes he can dazzle any audience. For the Glowkies tribe's ultimate exhibitionist, everywhere is a stage to show off his talent. And when the lights go down, Globert can hypnotize anyone with a spellbinding stare from that glow-in-the-dark cyclops eye!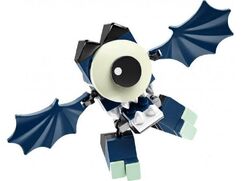 Ad blocker interference detected!
Wikia is a free-to-use site that makes money from advertising. We have a modified experience for viewers using ad blockers

Wikia is not accessible if you've made further modifications. Remove the custom ad blocker rule(s) and the page will load as expected.