Oh boy, oh boy, oh boy! I've got one muck!

This page is about a food or object found in the Mixels Land. It is considered canon in the Mixels franchise and may or may not be a mix of two real life objects.
The electric trees are the type of trees that are located in the Mountain City.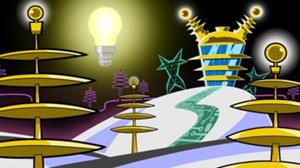 There are two variations of the Electric Tree: One being white and one being yellow.

The yellow trees are more common.
Ad blocker interference detected!
Wikia is a free-to-use site that makes money from advertising. We have a modified experience for viewers using ad blockers

Wikia is not accessible if you've made further modifications. Remove the custom ad blocker rule(s) and the page will load as expected.